March Mayhem Party at Crazy Horse 3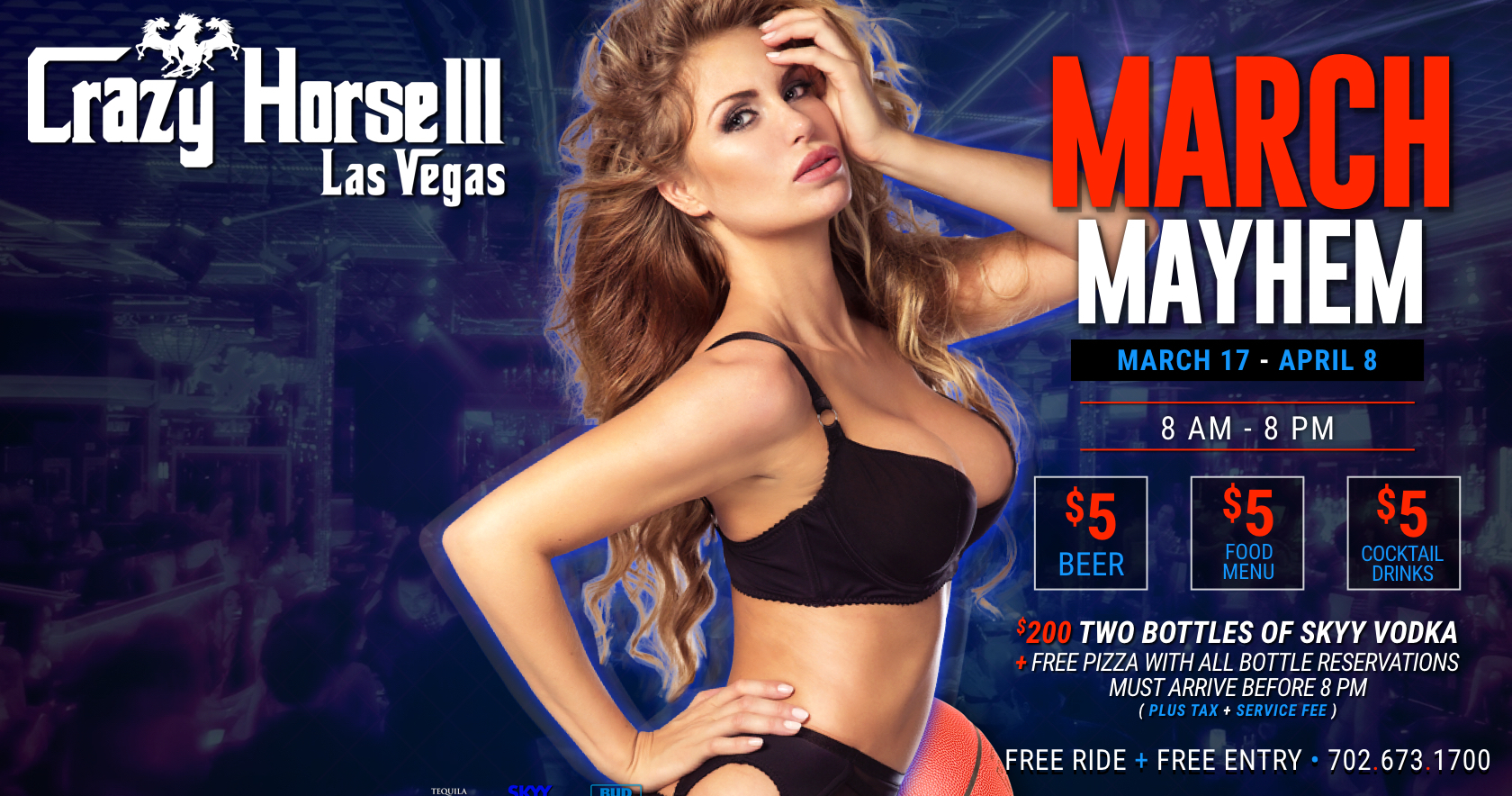 Description: Watch all the games on our HD screens and enjoy great deals on bottles, food, and more. Grab your friends and cheer on your favorite team!
The Big Game and March Madness are the two biggest sports betting events of the year. The Big Game has all the fun props and March Madness has to opportunity for huge upsets. If you're planning a trip to Las Vegas with your buddies, you're probably looking for the perfect time to go. If you're an avid college basketball fan who dabbles in spo...
How To Plan a Guys' Weekend in Vegas

Description: And That's When Things Got Crazy First, be classy and call it a gentlemen's club -- not a strip club. Second, go to the award-winning Crazy Horse III, which features three stages, hundreds of beautiful women, a main room with a giant platform and deluxe VIP rooms (for those VIP dances, naturally). It's not unheard of for celebrities to make appearances, including Snoop Dogg and Carmen Electra, and for Playboy playmates to host parties every once in awhile.
You know those commercials where you see men in Las Vegas, bow ties loose around their necks, the sun coming up as they raise their glasses to the Strip? That totally happens. Well, it can with the right planning. When the guys get together for one weekend of male bonding in Vegas, you have to do it right. It should be an ample amount of spontaneit...