Taco Tuesdays at Crazy Horse 3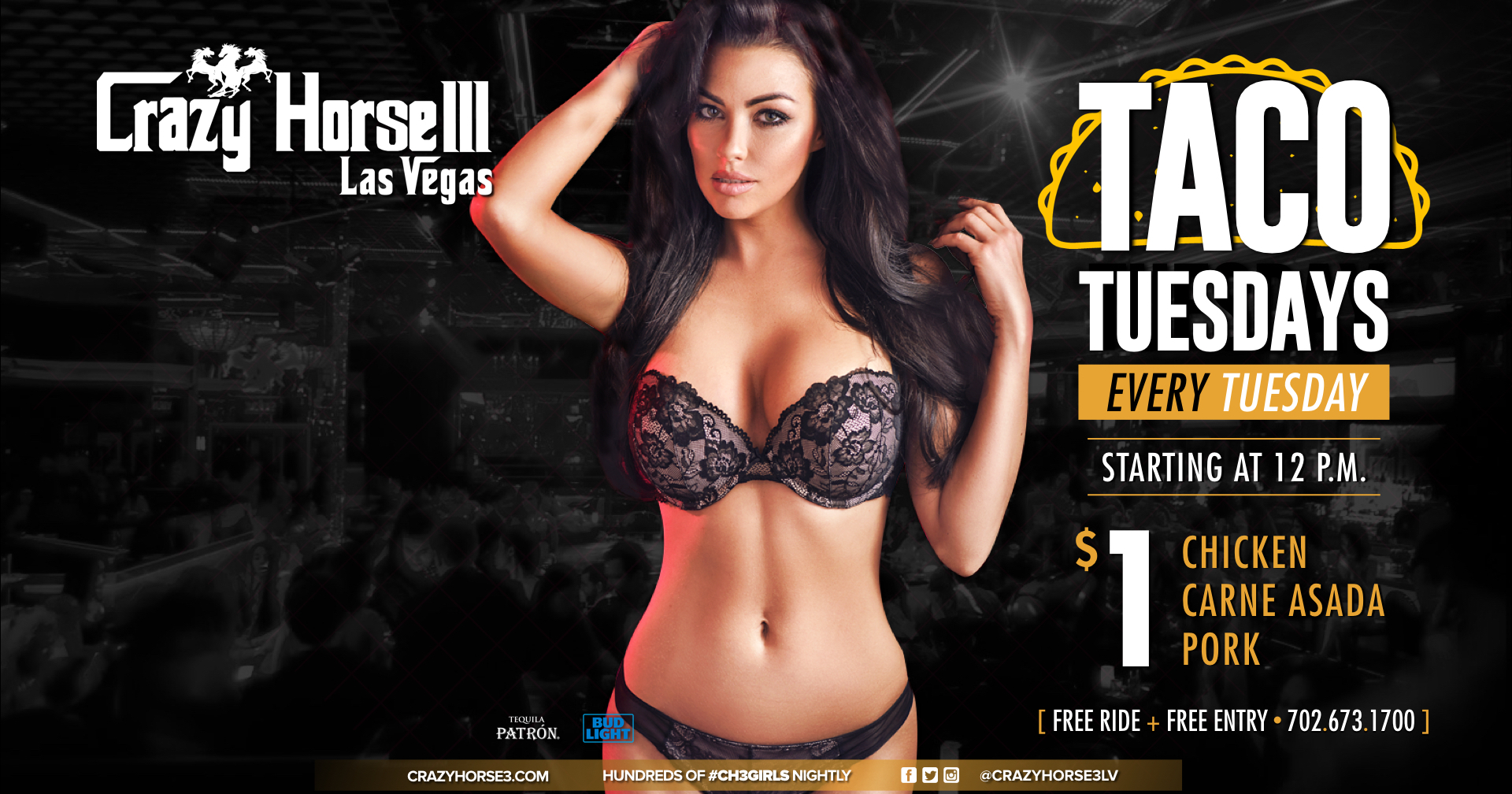 Tags:
Description: Join us for Taco Tuesdays at Crazy Horse 3 starting May 21st. Enjoy dollar tacos & your choice of chicken, pork, or carne asada.
Hungry for tacos? We will offer a selection of dollar tacos every Tuesday from noon to midnight, starting on Tuesday, May 21.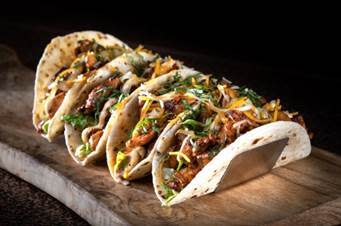 Choose from chicken, pork or carne asada. In addition to taco offerings, guests can also sip from Crazy Horse 3's elevated craft cocktail bar and can enjoy $5 beer bottles and $5 cocktails during the club's daily happy hour, offered from 8 a.m. to 8 p.m.
We encourage you to take advantage of our complimentary transportation service, pending availability, by calling 702-673-1700.
Local guests over the age of 21 arriving in their own transportation will receive complimentary entry. Our newly-renovated property includes additional parking areas, a state-of-the-art kitchen with a new menu, a new marquee and interior upgrades making it the ultimate adult destination.
About Crazy Horse 3
Crazy Horse 3 has been named among the "Top 3 Best Strip Clubs in Las Vegas" by Maxim, Thrillist's "Best Strip Clubs in Las Vegas" in 2017, a "Must-Hit Spot for the Ultimate Guys Weekend in Vegas" by Maxim and has won "Best of Las Vegas" awards in the "Best Bachelor Party" and "Best Gentlemen's Club" categories annually since 2014. The 40,000+-square-foot gentlemen's club features hundreds of gorgeous female entertainers, stages in every room, and a main room framing an enormous dance platform and lush VIP rooms, along with food options and craft cocktails available 24/7. The award-winning hot spot sits just footsteps away from the city's new football stadium, now under construction. Celebrities such as Carmen Electra, Snoop Dogg and Joanna Krupa have hosted or partied at Crazy Horse 3, plus it has become the go-to late-night spot for DJs like David Guetta, Skrillex, Lil Jon and more. Complimentary transportation is available, pending availability, by calling 702-673-1700. More information about Crazy Horse 3 is on the website at www.crazyhorse3.com as well as on Twitter, Instagram and Facebook. Crazy Horse 3 is located at 3525 W. Russell Rd., just minutes away from the Las Vegas Strip and a few blocks west of I-15.