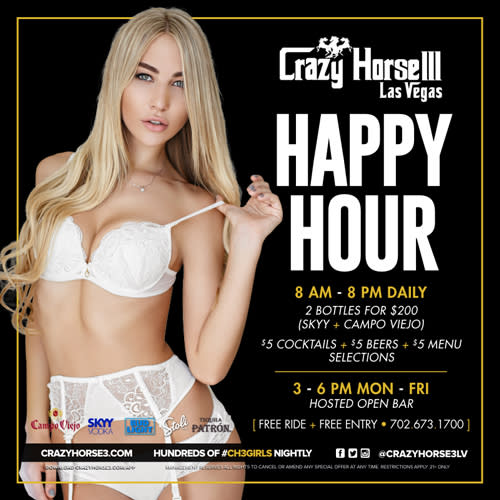 It's Happy Hour at CH3 from 8am to 8pm daily with 2 bottles for $200 (Skyy & Campo Viejo) plus a menu featuring $5 cocktails, $5 beers and $5 food selections. And Monday through Friday from 3pm to 6pm enjoy our hosted open bar. Call Crazy Horse 3 now at 702.673.1700 for free ride and free entry.
Promotions cannot be combined with any other offers. Management reserves all rights.


I agree that I am 21 years or older.